user logout link
administrator logout link
Photoshop Layers and Flattening
Photoshop Layers
Photoshop is a very diversified tool that can help you make minor touch-ups to a photograph or the complete creation of artwork. With layers, you have the ability to efficiently edit different elements of our image without the worry of mistakenly losing other parts of your design. Layers accomplish this by allowing you to manipulate individual layers with filters, editing tools, and more. You can even change the order of your layers.
Flattening Your Layers
So what is the big deal within flattening an image in Photoshop and why might it be important when it comes to your printing? First, the biggest thing you will notice, depending on how many layers you had, is a reduction in file size. Flattened files can be more easily be transferred for print in this reduced size. Second, you will no longer be able to manipulate the individual layers...simple because they are no longer there. We suggest saving a copy of your layered file; just in case you need to get back in there and edit a thing or two. Third, all vector artwork, including text, will be rasterized (converting into pixels). This will prevent you fonts from defaulting to some undesirable font you were not expecting. The rasterization will normally prevent issues with transparency as well.
How to Flatten Layers
There are a few different ways of flattening your artwork in Photoshop. One of the quickest is to locate the menu button on the layers window tab. Click the menu button to bring up a list of options and simply select Flatten Image.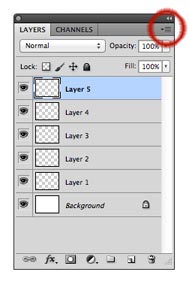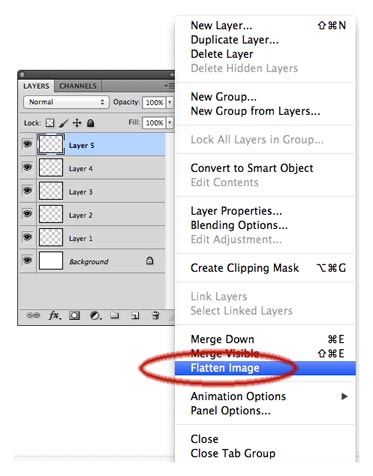 You can also find the Flatten Image command in the Layer menu at the top of your screen.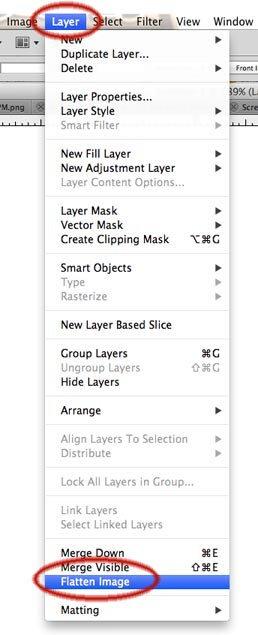 Photoshop has so many features, we hope this mini tutorial helps you in the creation of your artwork and designs. Happy creating!